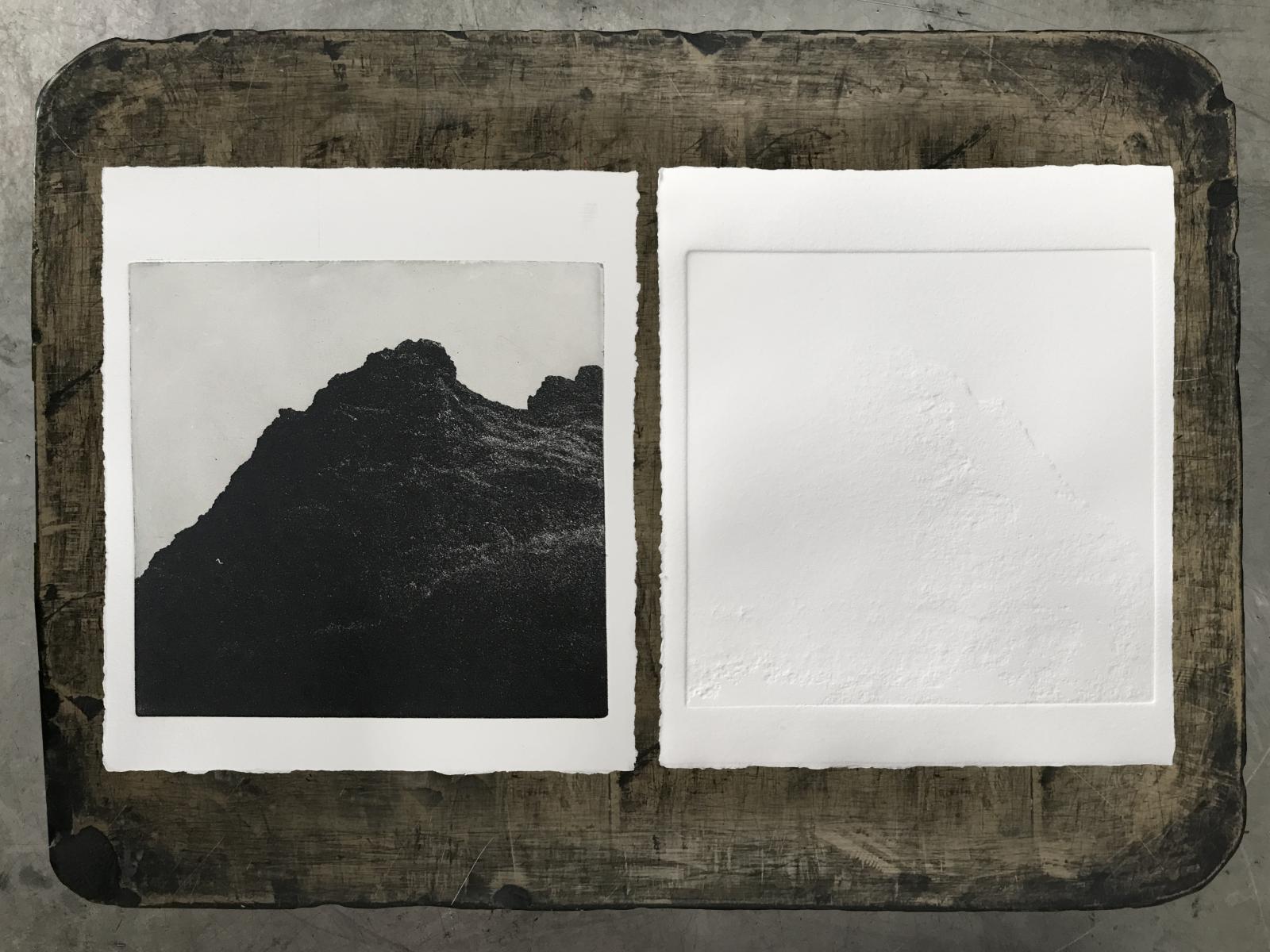 AGA LAB
Opening\Finissage on 27th from 18:30
Working hours: 10:00 - 19:00
During their stay as artists in residence, Aurélie, Kirsty and Ling experimented at AGA LAB and present their outcomes.
Aurélie Sorriaux is a visual artist based in Amsterdam. Her photographs are visual explorations through memory, experience and the complex state of existence. She examines the question of ourselves and the traces as layers of history.
Her previous projects examined the delineation of the family's heritage across generations and how this history culminates in ourselves, along with a mapping of geographical landscapes, studying visible traces of time left upon the earth's surface. During her two months as an artist in residence at AGALAB, she experimented with the silkscreen and the photopolymer process to deepen these two concepts. 
Kirsty Nicoll is a Scottish artist based in Leiden. Primarily a painter, her focus for the residency was silk screen printing in order to bring a more graphic quality to her work. As film photography is an integral part to her practice, developing and printing in the darkroom were also goals for the residency. 
Her project aimed to explore the Netherlands relationship with nature. Comparing to the wilderness of Scotland, her first observation on moving here was how nature is contained. Through its integration into the designs of city streets to filling the interiors of Dutch houses. This has an abstract quality; although everything you see is natural, it is an illusion as it was planned and created by man. Her aim at AGA LAB was to visualise and combine these conflicting ideas of design and nature.
Ling Chiu has been working in the lithography department for her second AIR visit and has produced a series of works based on historic, found, and encountered pigeon specimens in London. 
"Pigeons are where people are, all around the world, in every nook and cranny.  They make homes where they can, however, they can, just like us.  It's not their fault that we call some of them doves, and others flying rats, underneath, they're all the same."