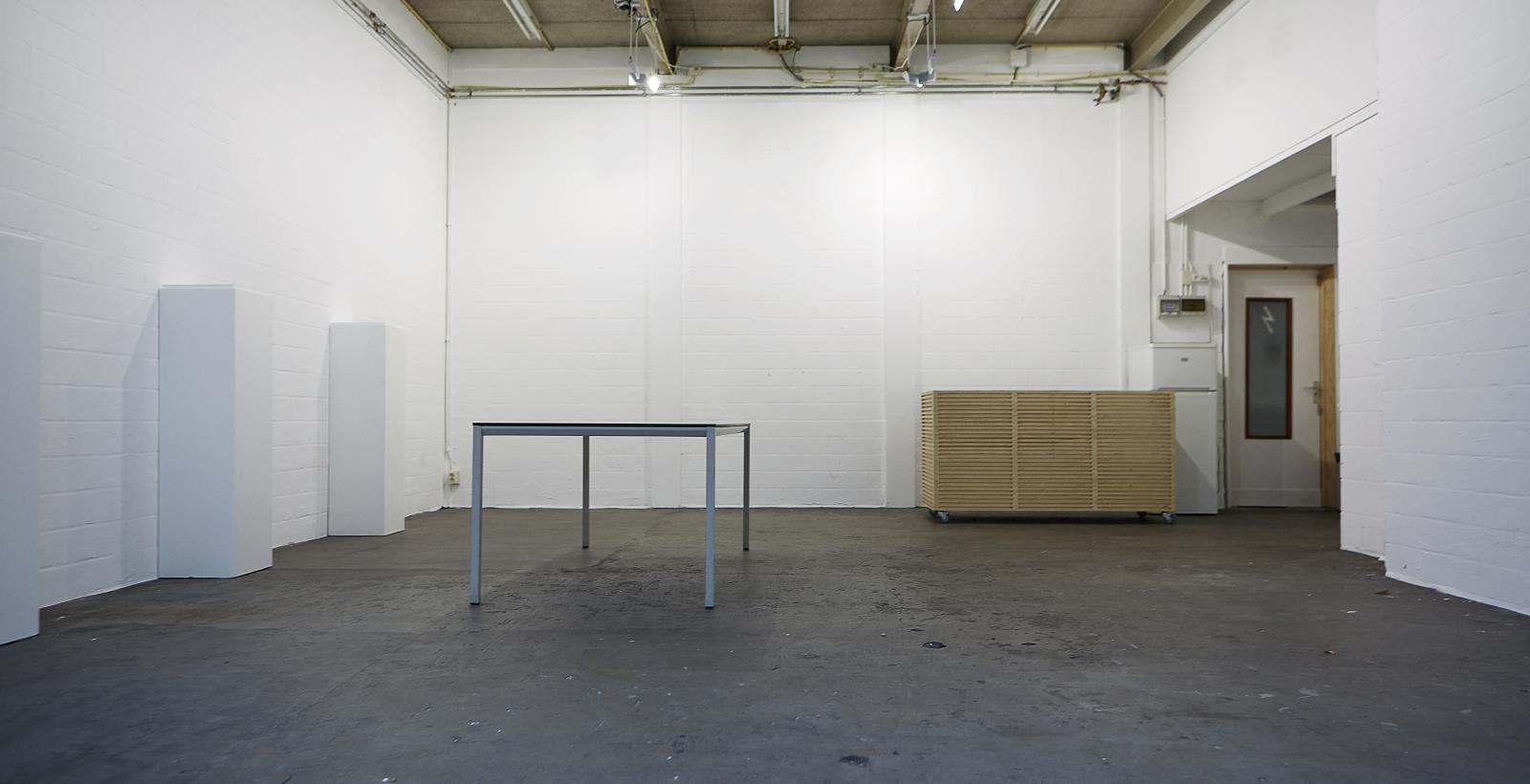 Space
EVERYTHING YOU NEED TO KNOW:
1.
You can do whatever you want in the space as long as you
- Return the space to its original state
- Lock the space correctly if no one is there - Clean everything you use (incl. toilet, trash bins and fridge)
2.
To hang works
- Don't drill holes in the walls
- Use the rail system provided, wires and brackets under the bar in a box
- Little nails are allowed in the wall joints - Light system can be adjusted
- return ALL to orininal place (lights, wires and brackets, etc)
3.
Promote your event
- Please mention @de_bouwput on social media.
- send us one image (L1600xH800 px) with text incl dates and time for our website. One month in advance please!
- you can also send us images and texts we can share on social media
4.
Key management
- They key you will use is stored in the lock- box outside the gallery (inner door).
Leave the key in back in the box on your last day before leaving.
- Always keep the doors locked if not present in the space.
5.
Heating & light
- Always turn the heating and light off when leaving the space
6.
Bar & kitchen rules
- Kitchen and fridge can be used, but need to be kept clean at all time.
- Do not leave food leftovers!
- No smoking inside
7.
WIFI
- password on the router (above fridge)
8.
You are fully responsible for the space while using
- Anything that breaks needs to be replaced - You are responsible for your visitors and the damage they might cause
9.
please do send documentation of your event to us afterwards
we might use it for publications etc (always crediting your work)
And the most important: have fun!