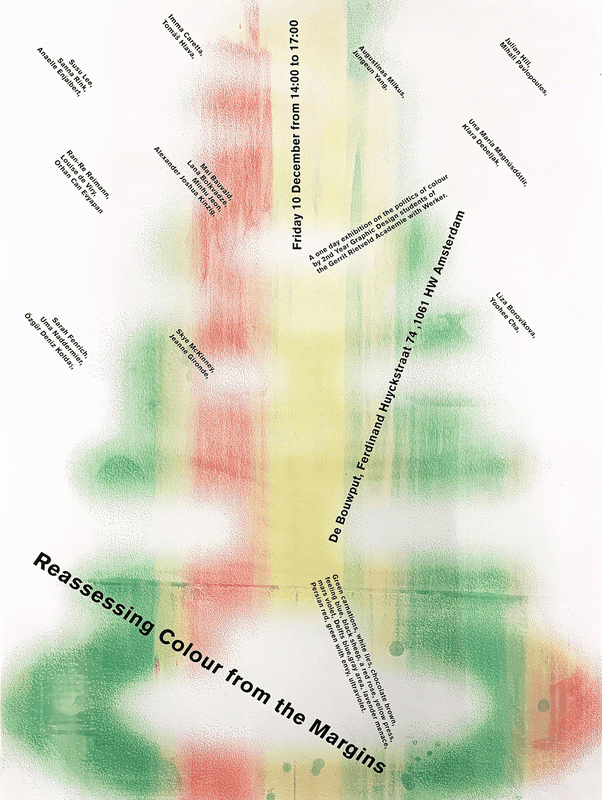 Chroma: Reassessing Colour from the Margins
Dear friends and extended community, 
We warmly invite you to a short but sweet exhibition at the De Bouwput, Friday 10th December from 14.00 to 17.00 where the 2nd Year Graphic Design students will exhibit in collaboration with Werker collective.  
Chroma: Reassessing Colour from the Margins 
In this one day exhibition the participants will showcase their takes on the wide experience of color, ranging from participatory installations to audio experiences. The works are a result of a three month in-depth exploration of the political and personal significance of color and its effects on our lives and perceptions.  
We look forward to welcoming you and hope you can make it despite the awkward timing. We will provide drinks and ambiance.  
Best,