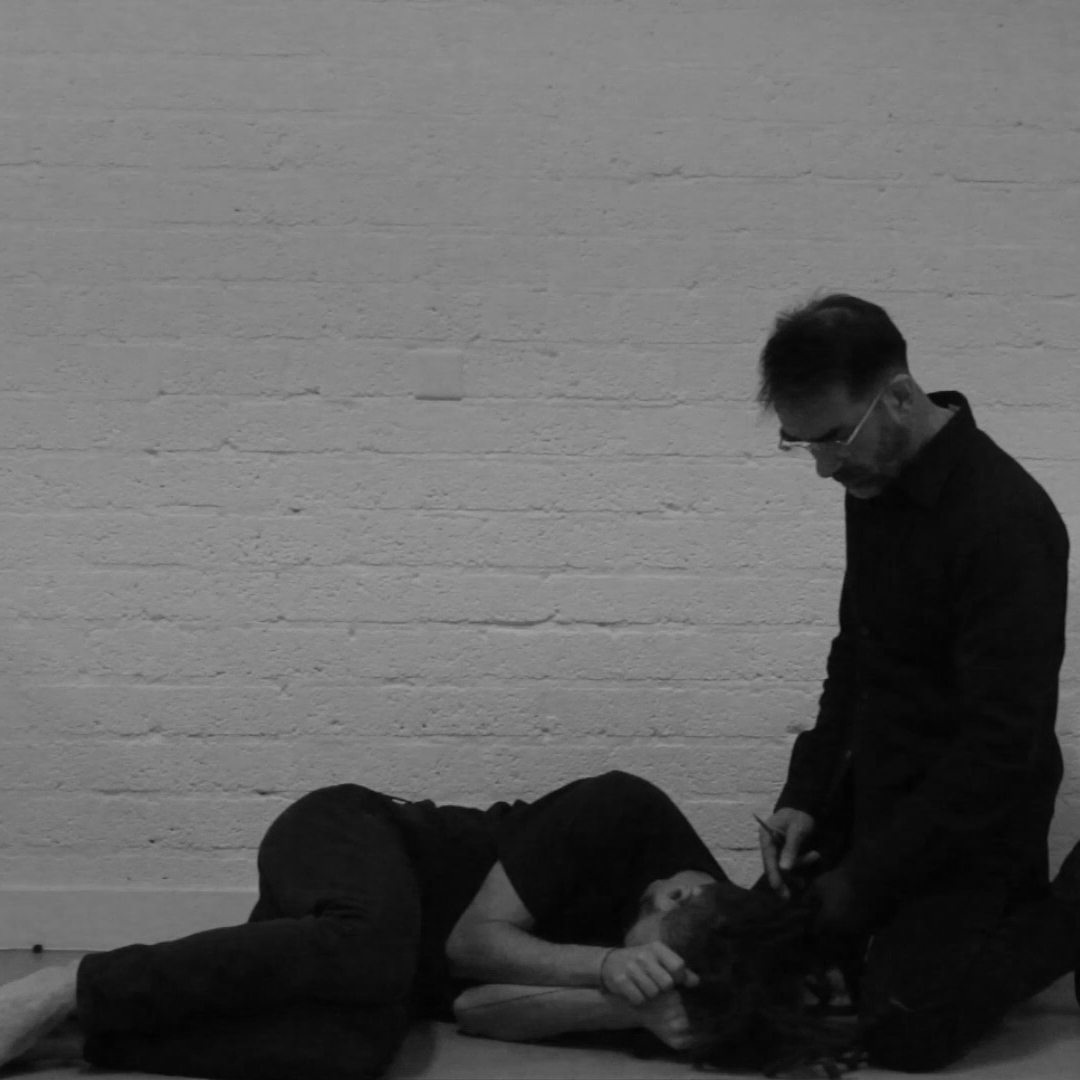 Deidentity borders
Doors open: 7 pm
Performance: 7:15pm
Artists:
Dawid Dobosz @dawid_dobosz_
Miguel Angel Garcia Agudo
DJ & VJ set: 8pm
Artists:
Ypsillon @ypsil_lon
Martinovna @martinovna____
This one-time performance by Dawid Dobosz is an extract from his personal research on (de)identifikation. The artist wonders how much identity is in the physicality by going through a physical transformation during the act.
The viewer witnesses an intimate moment of confrontation of oneself with projections, opinions and prejudices, accumulated over a period of time, which starts dissolving and stays behind, making space for new ones.
Ongoing transformation, circulation, creation by destruction, contrast, and balance are present in Dobosz's work. With a ritualistic approach toward what comes next, Deidentity borders create a safe space for reflection, which might be difficult yet beautiful.
After the performance, the space will transform into a celebration of new beginnings through techno meditation with a DJ set by Ypsillon and visuals by Martinovna inspired by Dobosz's work.