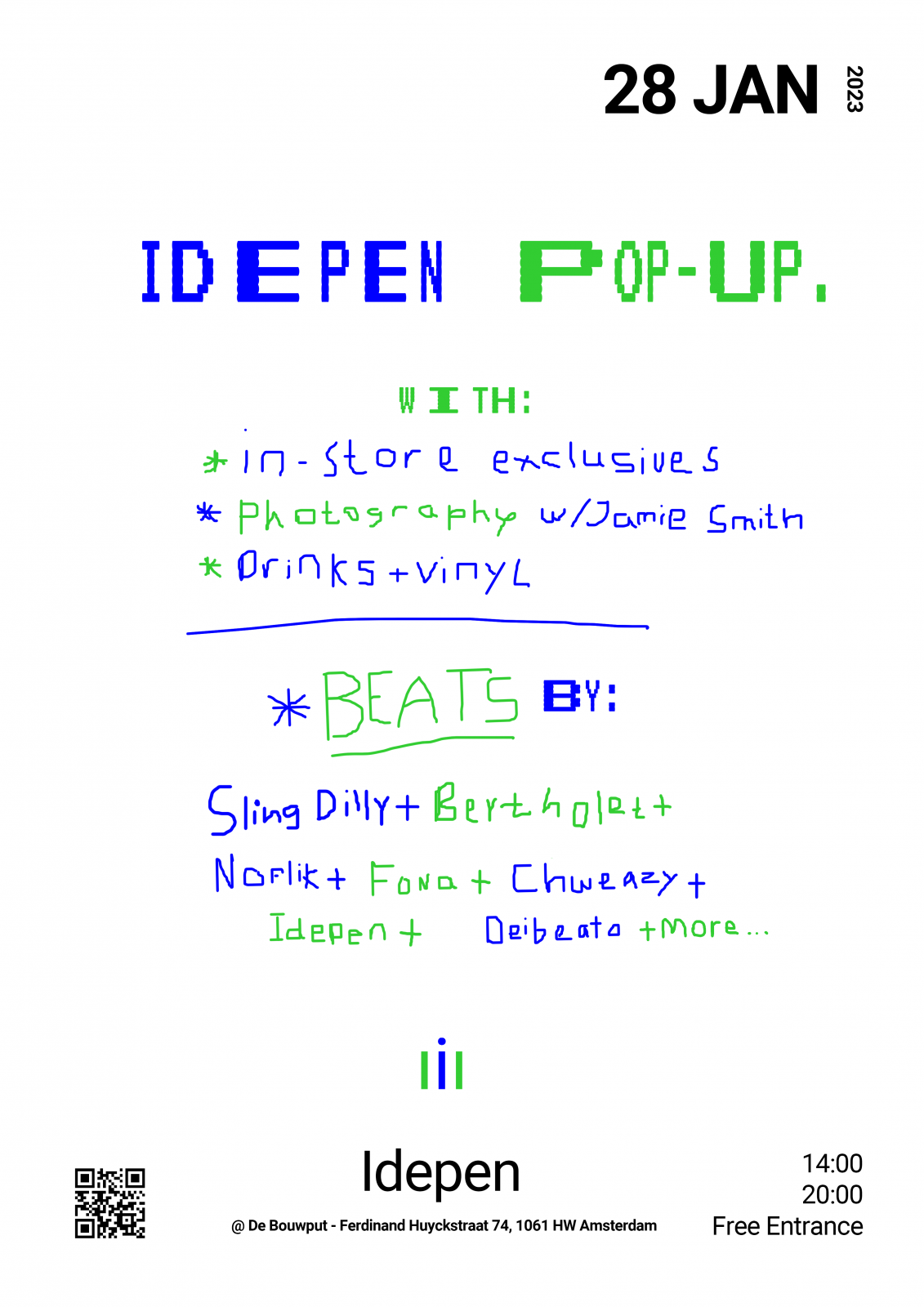 IDEPEN POP-UP
We're doing our 1-year anniversary pop-up event with a lineup of 8 DJ/producers friends this January (28th). This includes friends like Sling Dilly, Noflik, and Deibeato. Besides, we've been creating some new and exciting products that we're eager to show exclusively at this pop-up. A real immersive and music-filled event, bringing our mantra of 'translating sonics into the physical world' one step closer to home. Drinks and goodies on us. you're warmly invited to tell your homies! And see you on the 28th.
Opening times Saturday, January 28th from 14:00 - 20:00, Free entrance. With an optional RSVP to reserve a spot: https://www.eventbrite.com/e/idepen-pop-up-event-de-bouwput-tickets-477206767287
Hailing from The Netherlands, producer Idepen seamlessly blends his interest in sound, sampling, and production into his one-of-a-kind instrumental cuts. Combining inspiration from all places into his spontaneous creative process. With a curious ear, originality reveals itself, creating unique vibes to dive in deep with. Now producer turned creative lead of self-titled community/brand Idepen, he and his friends turn music and sound-related ideas and references into physical objects, garments, stories, and events.