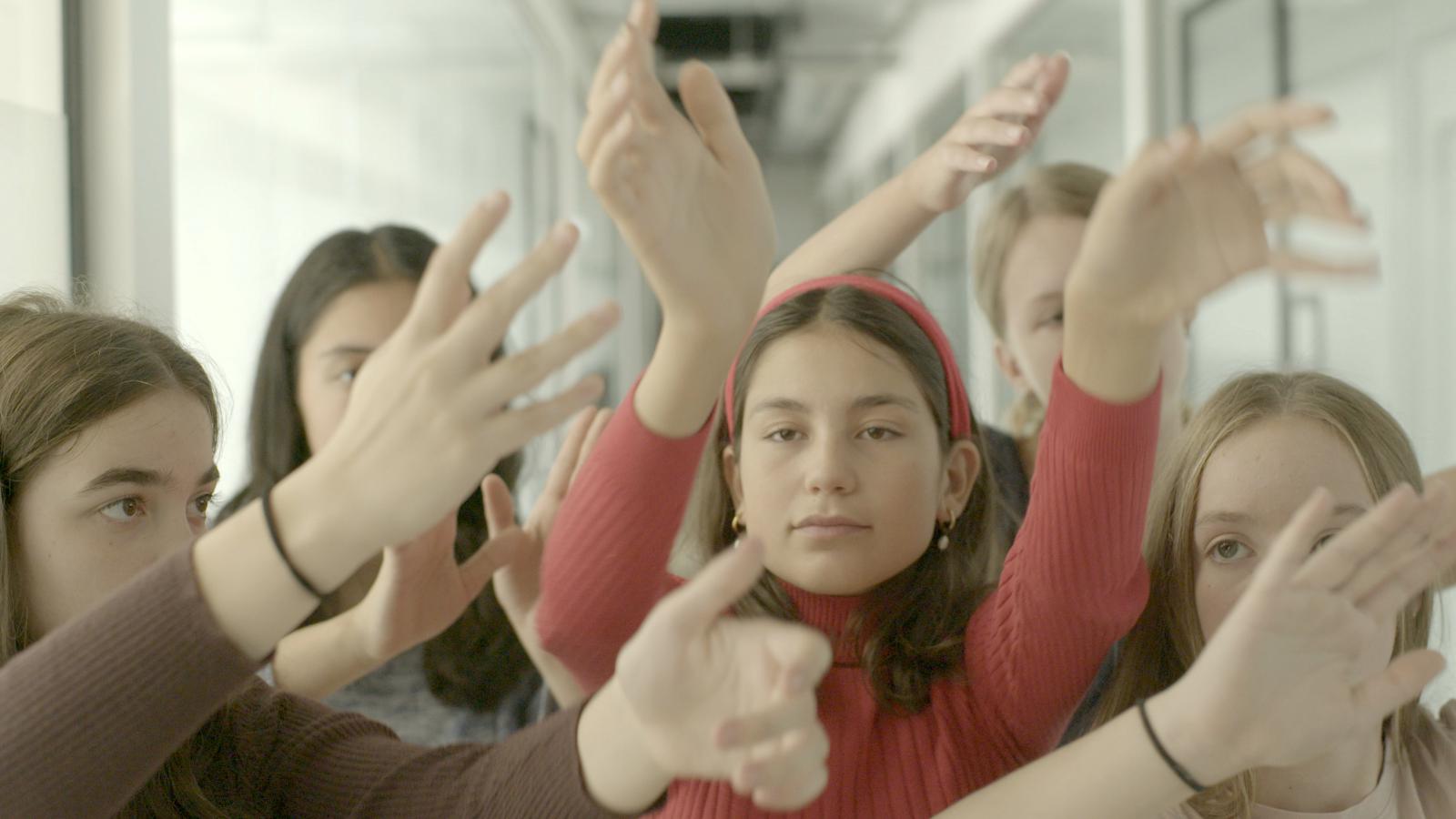 TRUST
Opening October 12, 5-9 pm 
Or by an appointment on 12 & 13 October: katjaverheul@gmail.com
In Trust (a research installation) a group of youngsters dive into the complex world of tax evasion in Amsterdam. What happens behind the closed doors of these big anonymous office buildings surrounding Sloterdijk? Were these buildings empty because of the lockdowns or was something else going on?
Conversations with bankers, lawyers and journalists gave me a peak inside the hidden, complex world of tax evasion. With a group of local girls, we dove in and tracked some fiscal tricks and bring to light their consequences. A short teaser will be on show during the exhibition. 
Katja Verheul is a filmmaker and artistic archeologist. She graduated with a BFA in Audio-Visual Arts from Gerrit Rietveld Academie (NL) in 2012 and holds a MFA in Fine Arts from Goldsmiths University (UK) in 2016.
She believes in the revealing value of long-term research. The deep dive into complex matter is an important part of her work process. With her film and video projects, she wants to make complex (invisible) social, political and economical issues visible. Her work often arises from the question; what remains after a war and what is the impact of these remains on people and nature?
She is working as an artistic archeologist digging through our most recent history. Before it is nostalgic, before it is a story that lies generations before us. Not only to demystify, but to make the mediated and almost historicized and perhaps forgotten reality personal again.
Trust is financially supported by Amsterdamse Fonds voor de Kunst.