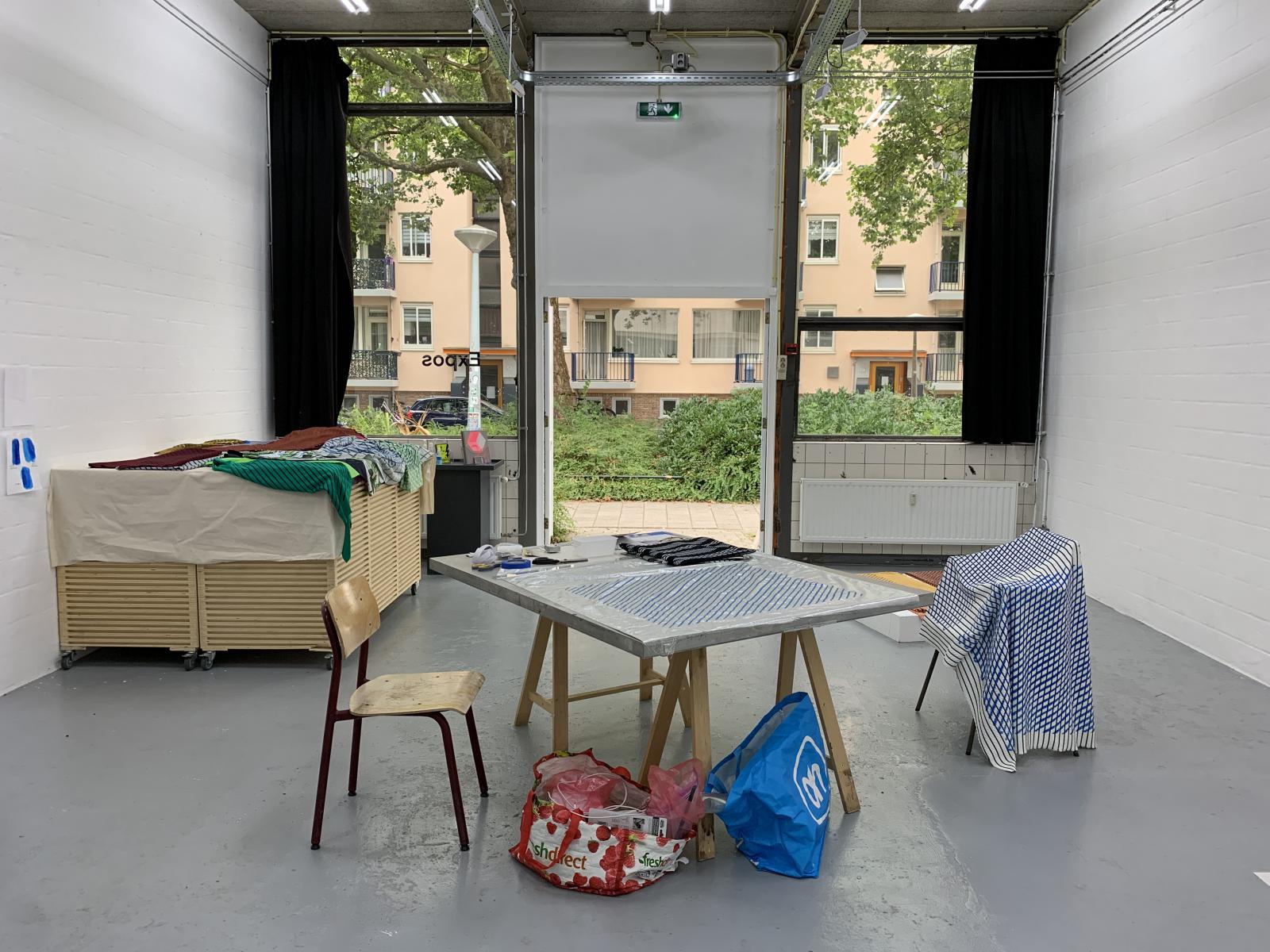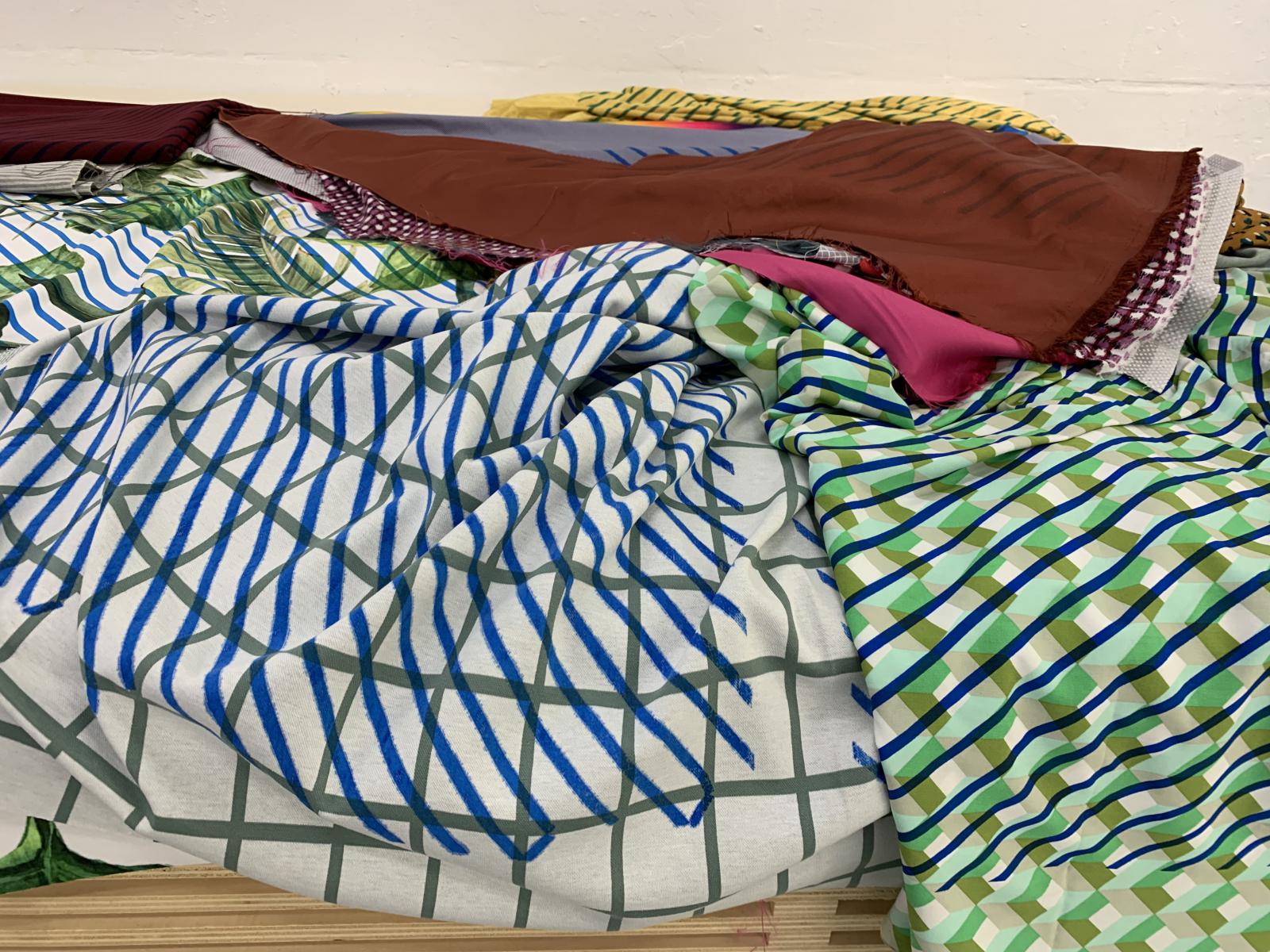 For Clara: Shortcut on an extended plane
Screenprinted textile posters: dress or furnishing fabric. Trimmed with pinking shears. Variable Edition. Installation / social sculpture. Fabric to be displayed in multiple ways through touch, placement, and arrangement. Props variable.
Fabrics were purchased and sampled from the Albert Cuyp Market in Amsterdam. Screenprinted by the artist while an Artist in Residence at AGA Lab, Amsterdam, The Netherlands.