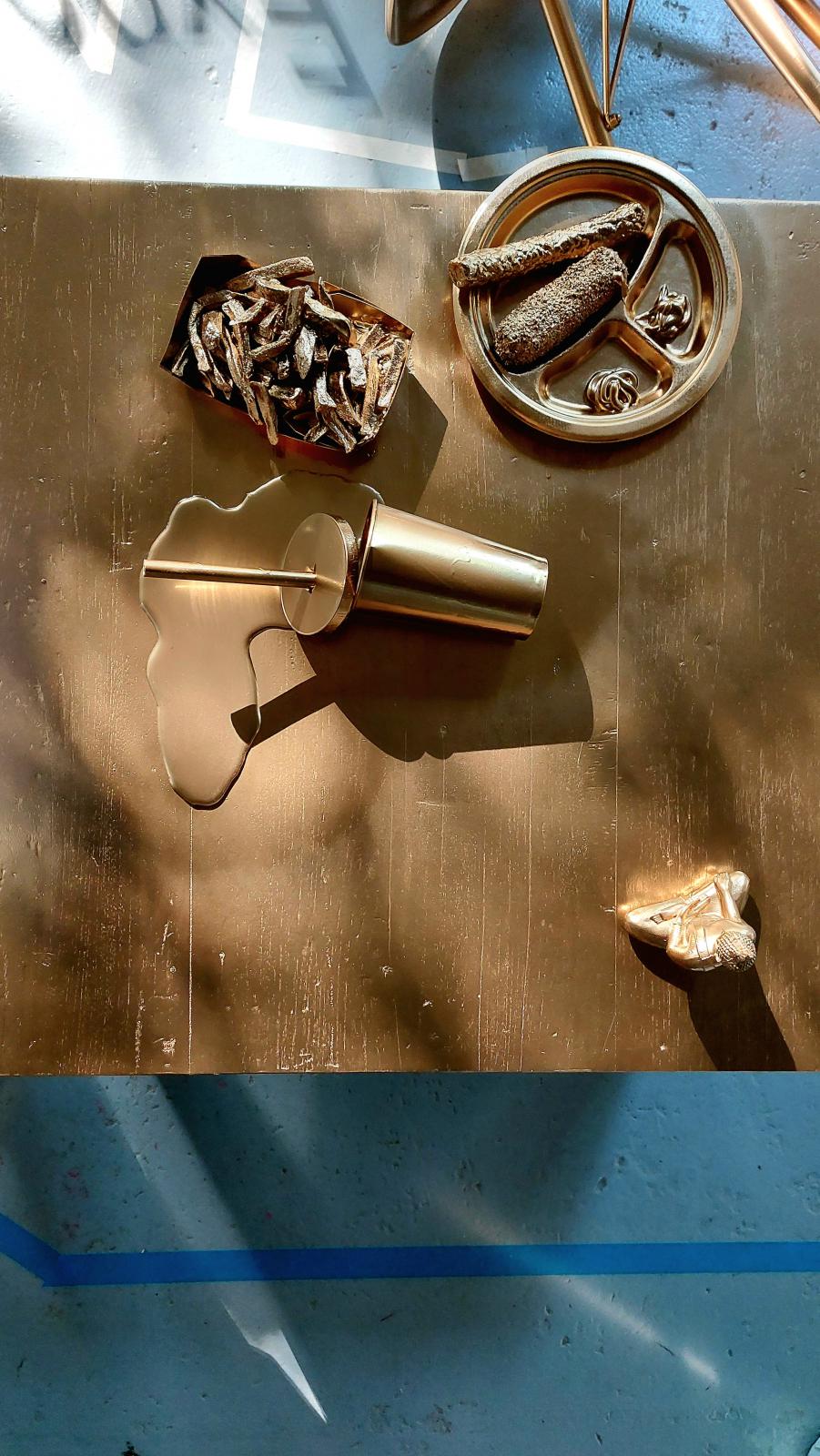 Everything is gold. Is everything gold?
This exhibition is about capitalism and consumerism and our constant need for instant #satisfaction # success #love #joy # happiness #sex #wealth
In today's society, we tend to believe that everything is malleable. As long as you believe in it you will succeed. Visualize it and you will have it. You are a winner! You are gold!
I want to thank the old Greeks for being such an inspiration to me. Special shoutout to Marcus Aurelius and the stoics #mementomori #amorfati