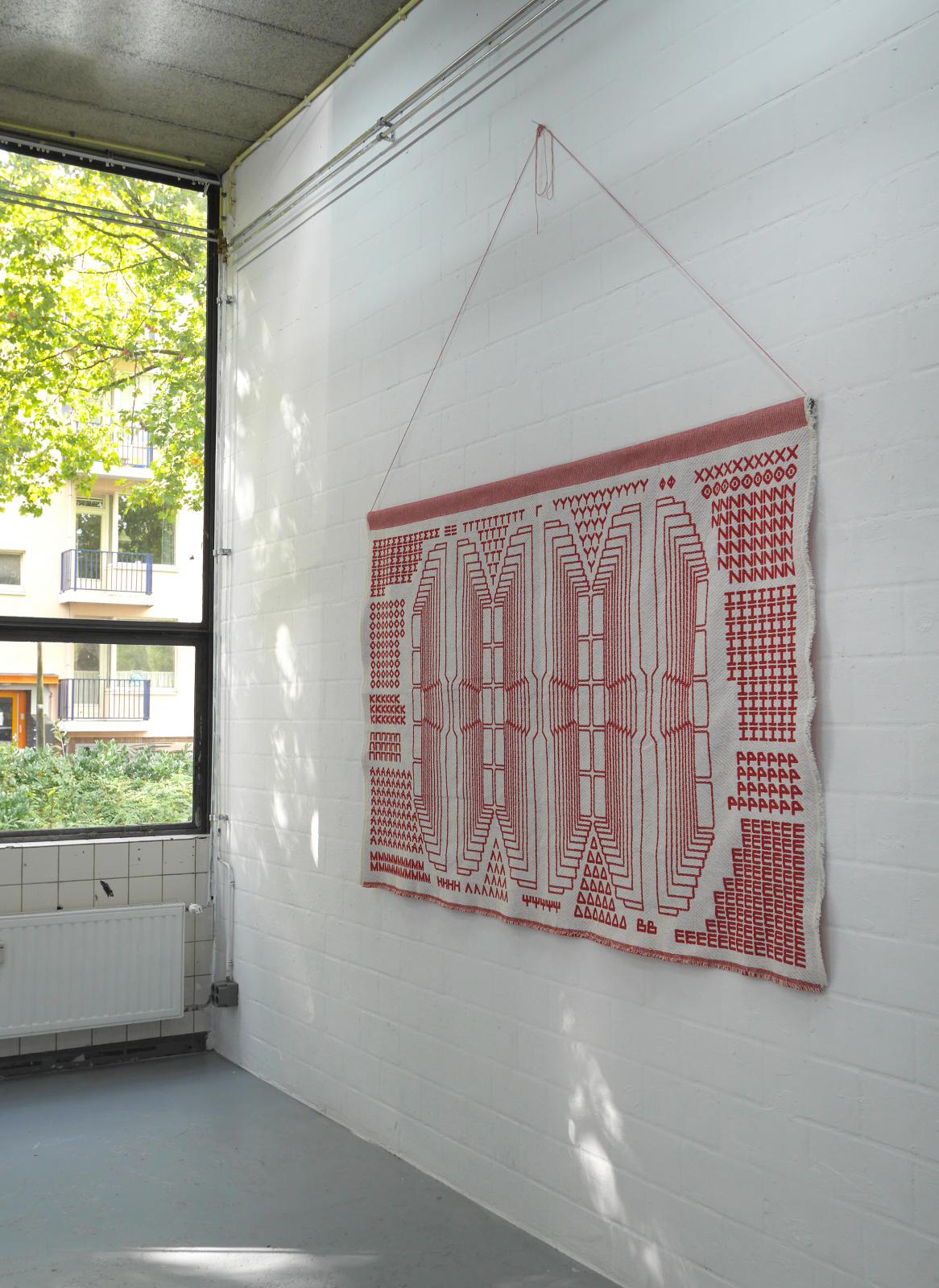 GRID IS MY MIDDLE NAME
presents grid art of Sigrid Calon and Clary Stolte / opening and visiting hours to be announced soon!
Sigrid Calon builds her language out of pure and geometric pattern, interlacing graphics on every media, in any possible combination. Her work is a continuous compositive exploration, conceptually complex, but always aesthetically minimal, and often ironic. Her imaginary starts from the fascination for abstract embroidery: essence and search for identity emerge in various combinations, on multiple dimensional scales and often site-specifically. Experiencing her work is a true visual explosion.
The works of Clary Stolte can be best described as 'object research painting'. Which means a precise research of material properties and behaviour. This leads to minimal (sometimes humoristic), but often extreme interventions. Her palette consists of various materials we know from our daily use: plastic, glue, nicotine, hair gel, shampoo, staples or adhesive tape. Her work is concerned with the symbolic rendering of primary transient elements: light, shadow, volume. Stolte's works optimistically glitter and reflect. Most of all she wants to communicate the fun and play involved in making her work.