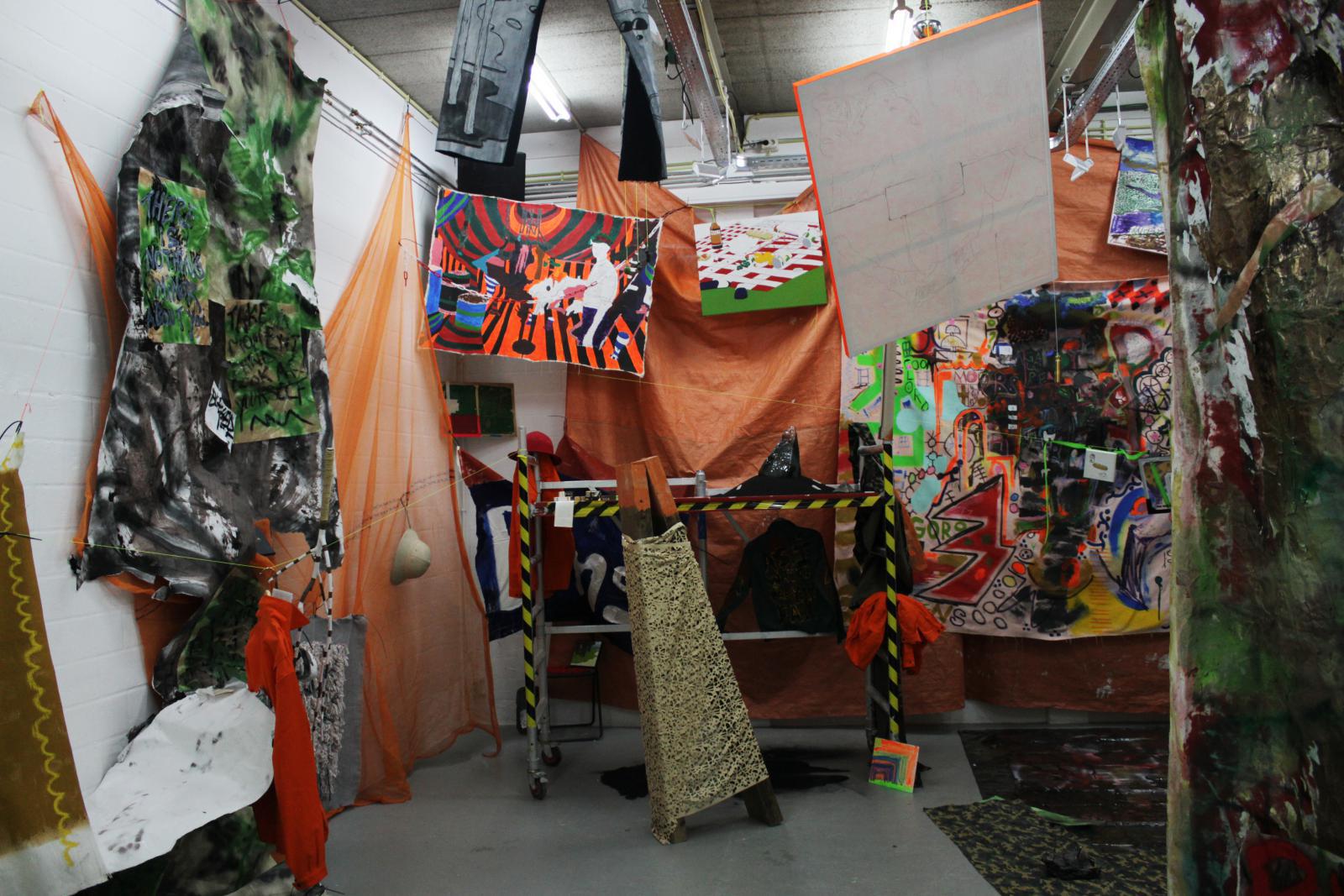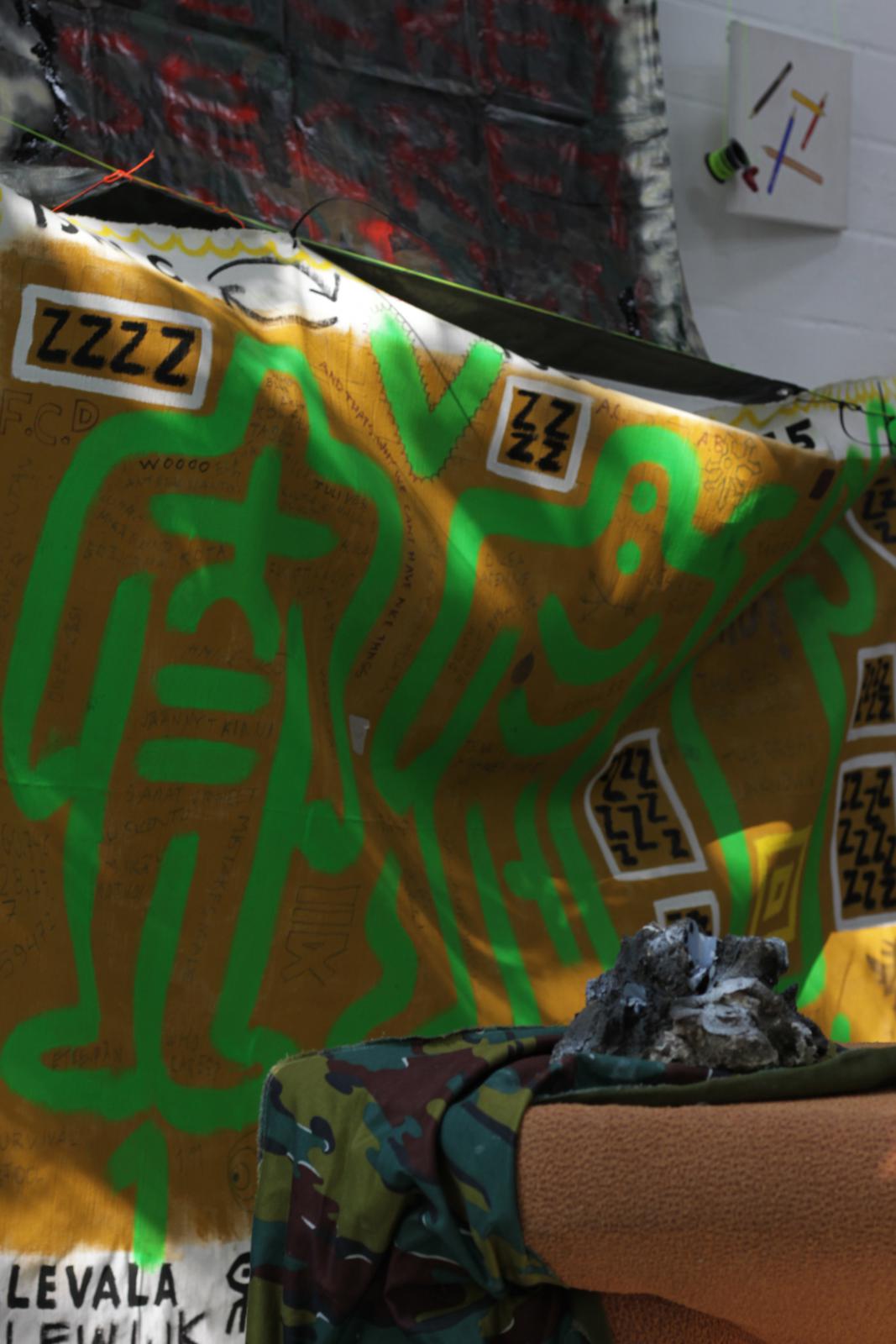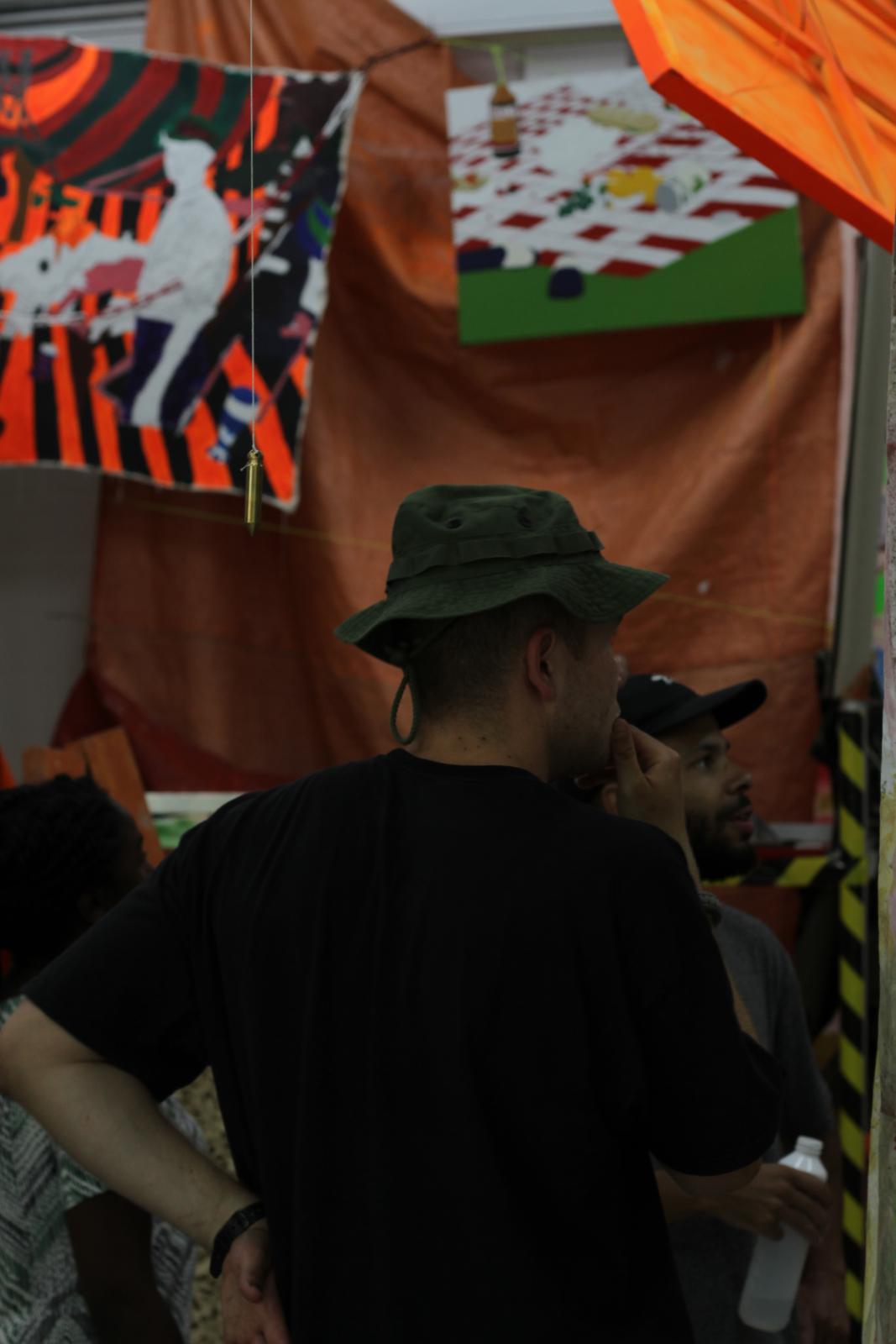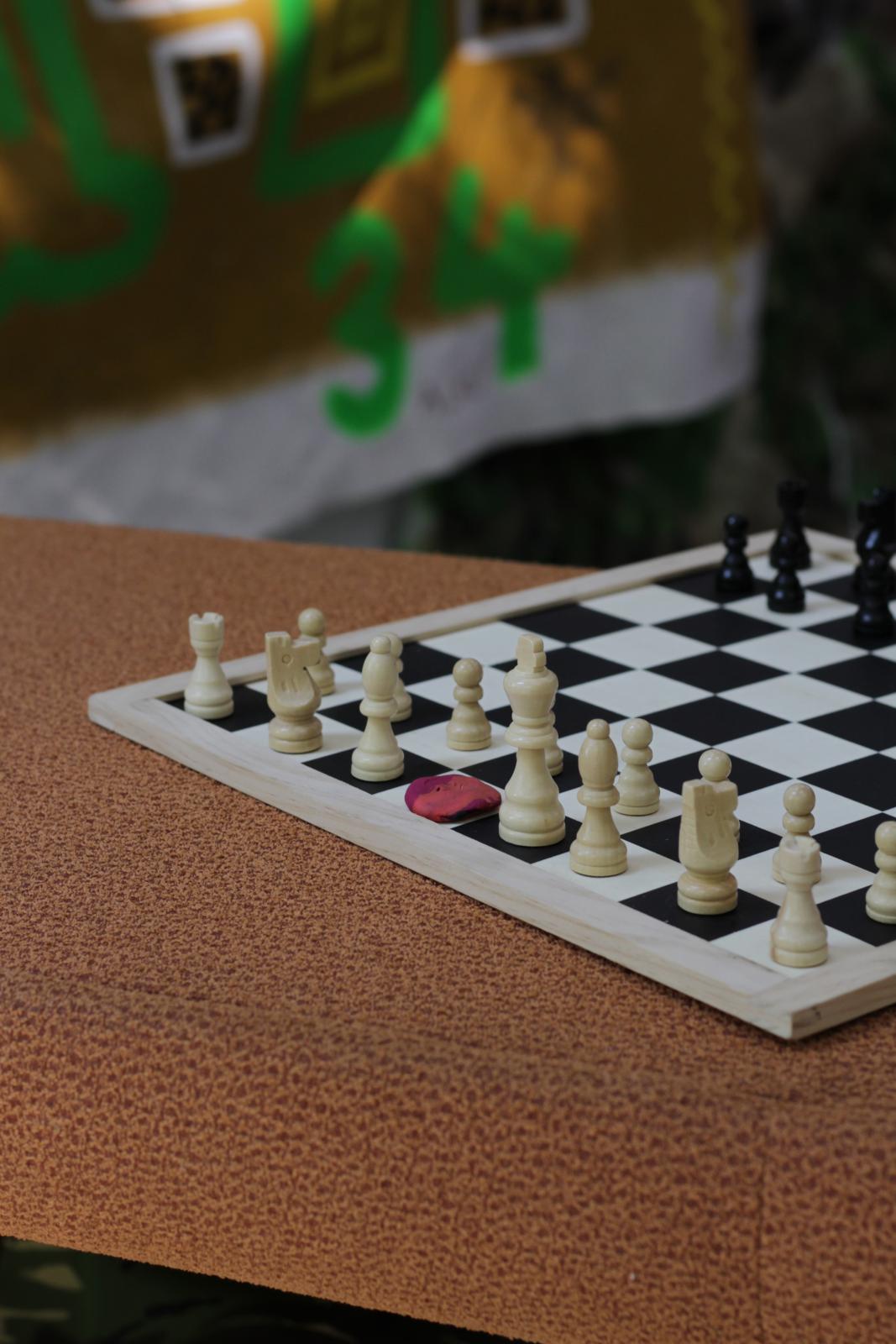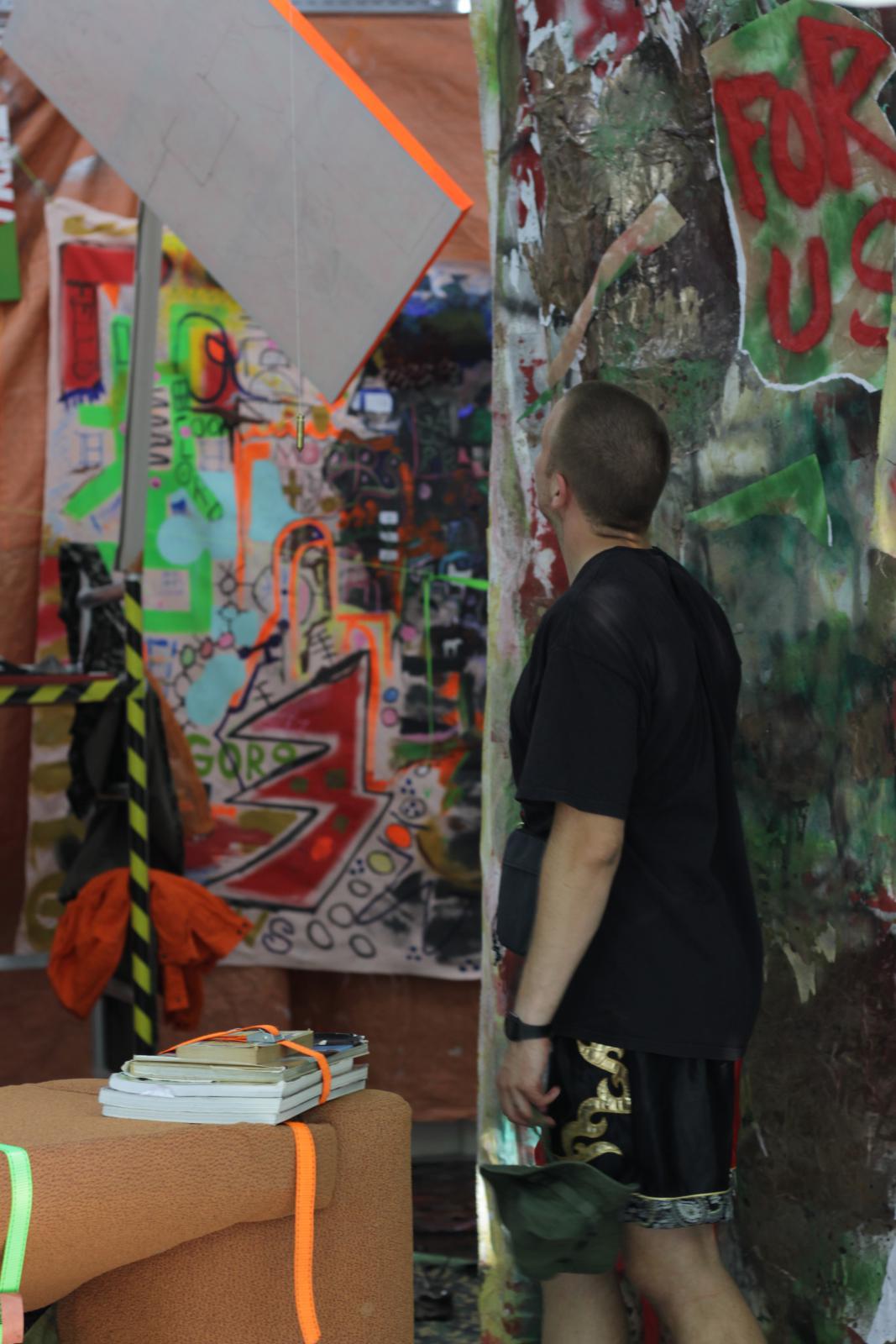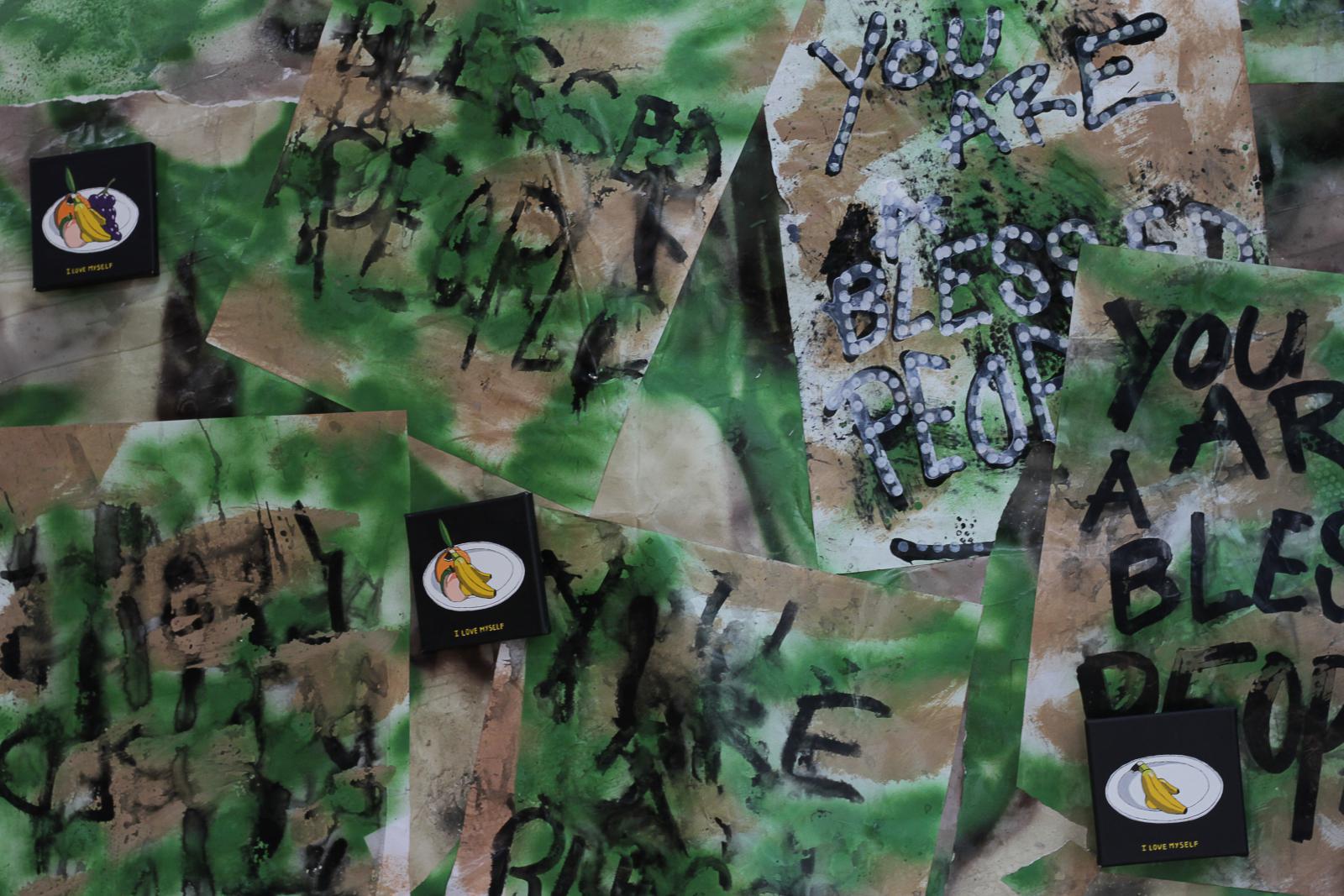 Walter Götsch, Wes Mapes, Marcel van de Berg play around with each other's work and experiment with the possibilities. While giving a fresh alternative to these existing paradigms they invited Sandy van den Brink, Dion Rosina plus a few other compatriots to help to expand the multiverse.
Mushroom oriented paintings, hanging tarps, a customised scaffolding, a Boom Boom Room Couch furniture peice among other liberated ontologies are to be expected. 
Orange and Camouflage will be the dominant elements due to their concept, visibility and invisibility.
The Secret Garden is a re-introduction of these folding matters and concepts in a particular way that is able to express this phenomenon which we recognise as playful experimentation of the space and time in a contemporary art grossraum.