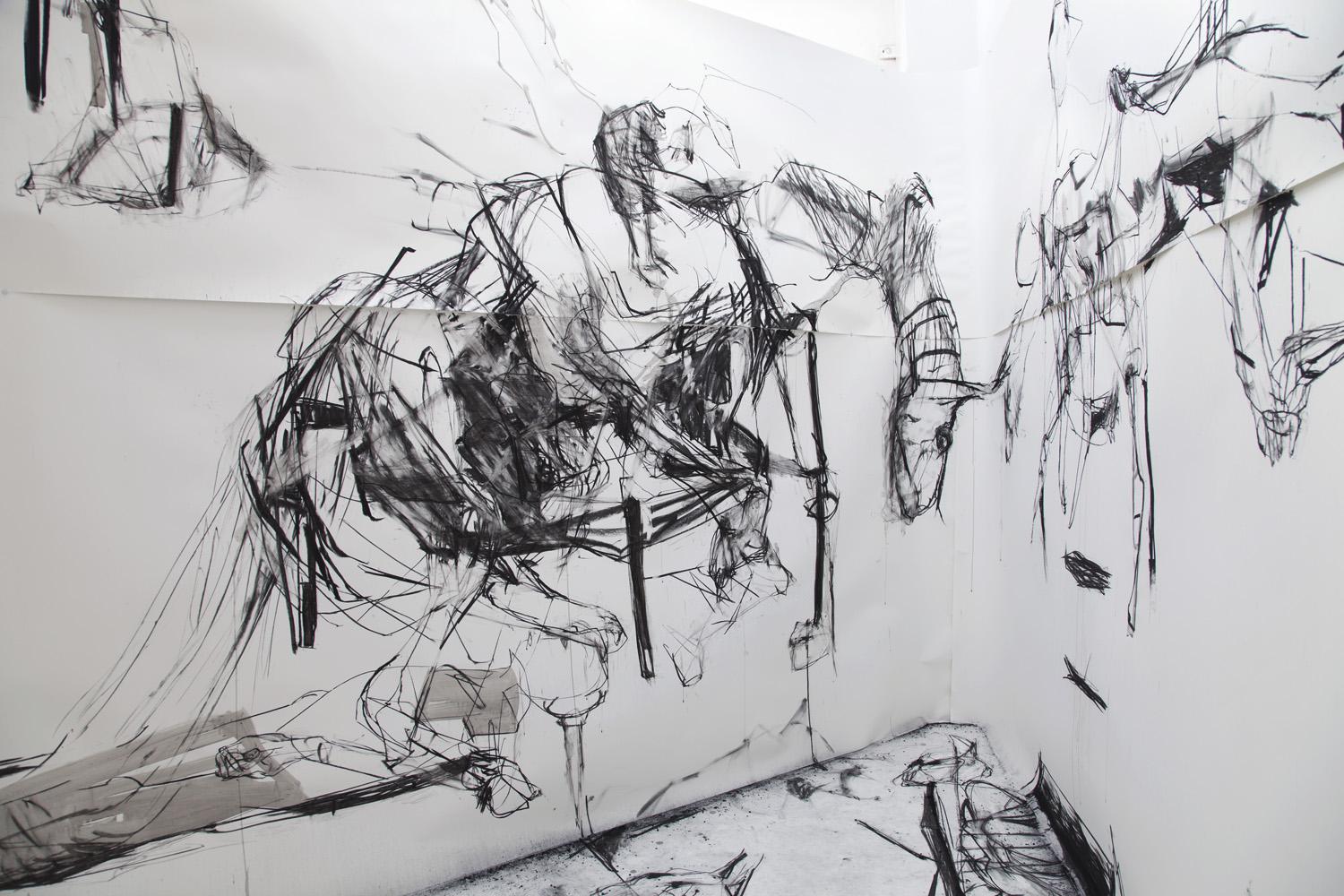 HOW CLOSE TO A DRAWING DO YOU WANT TO BE?
Anna Rudolf was working on a drawing installation, which she will set up in de bouwput, rebuilding the walls of the installationspace as they were in her studio, with laths.
Using the bouwput as a studio from 7 – 11 June, the experimental process of working with drawing as installation allows the try out of leaving her concept of a closed, triangular room to use the walls as detached components, movable within the wider space of de bouwput.
The outcome is open.
"Drawing for me is a way of thinking about or retracing who we are and where we come from. I draw in a dialogue with what is emerging on the paper. Each line is an autonomous entity for me. The lines bring form, movement and darkness to the sheet, at the same time they are searching for something they might depict. Drawings are actions. The traces of the drawing process remain visible in the drawing."
Opening Sunday, 12 June 3-7 pm 
@annarudolfstudio