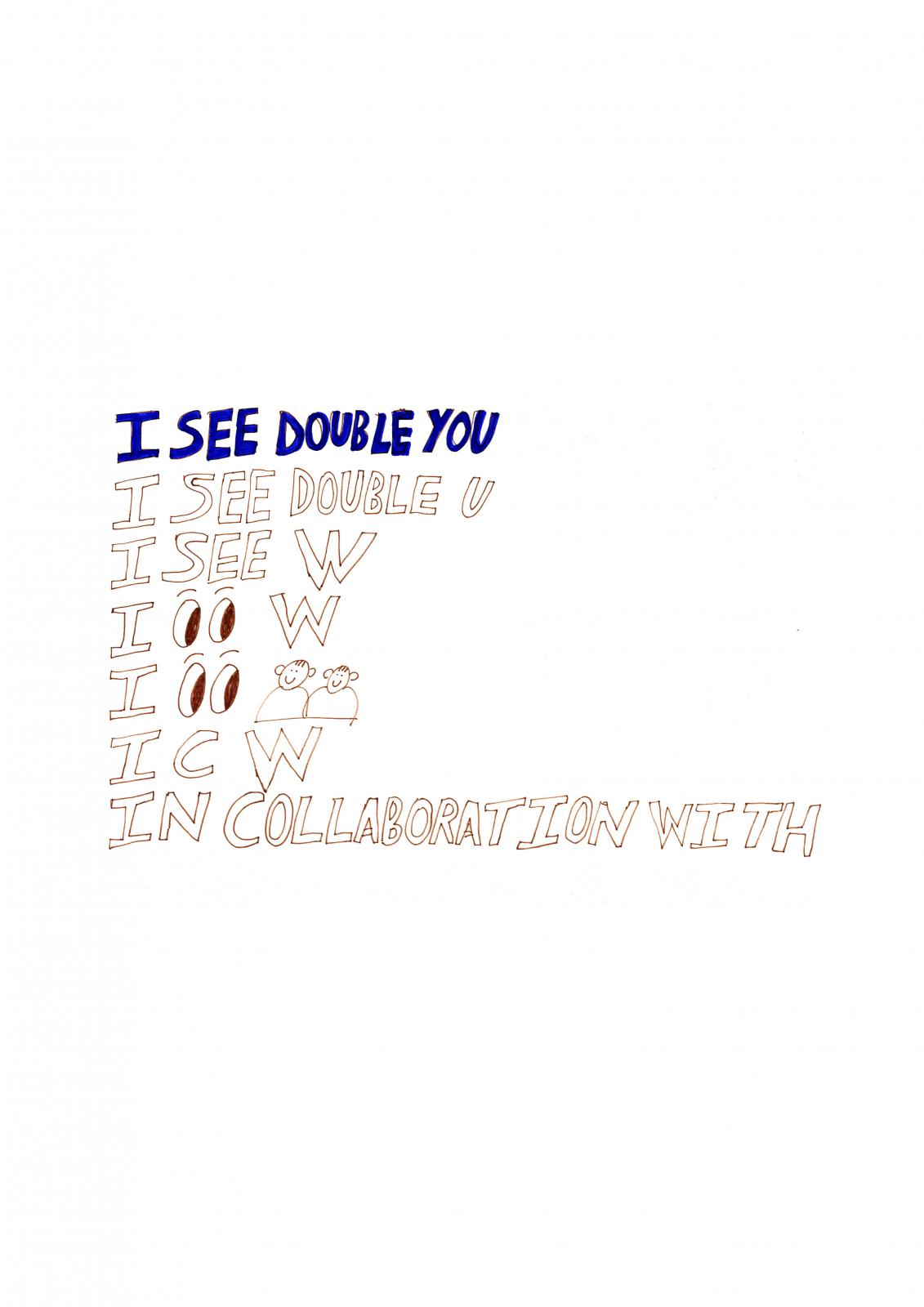 I see double you - In Collaboration With
I see double you is 18 drawings, made communally during a number of sweet, hectic, delicious and fun gatherings, using the exquisite corpse method.
The exquisite corpse drawing game consists of four players with one piece of paper each. All the players start drawing on their paper and pass it on. The drawings follow the order of head -> torso -> legs and feet. Some followed the rules and others got mixed up.
These drawings unite and construct the face of the artist and author of this series.
Opening on Friday 26th May at 18:00 - 22:00
Visiting hours on Saturday 27th 13:00 - 16:00
We are In Collaboration With, a group represented by an individual, an individual represented by a group. We gather all together for eating and drawing, wondering how and who to be. Now twelve, wishing to be one and forever growing.