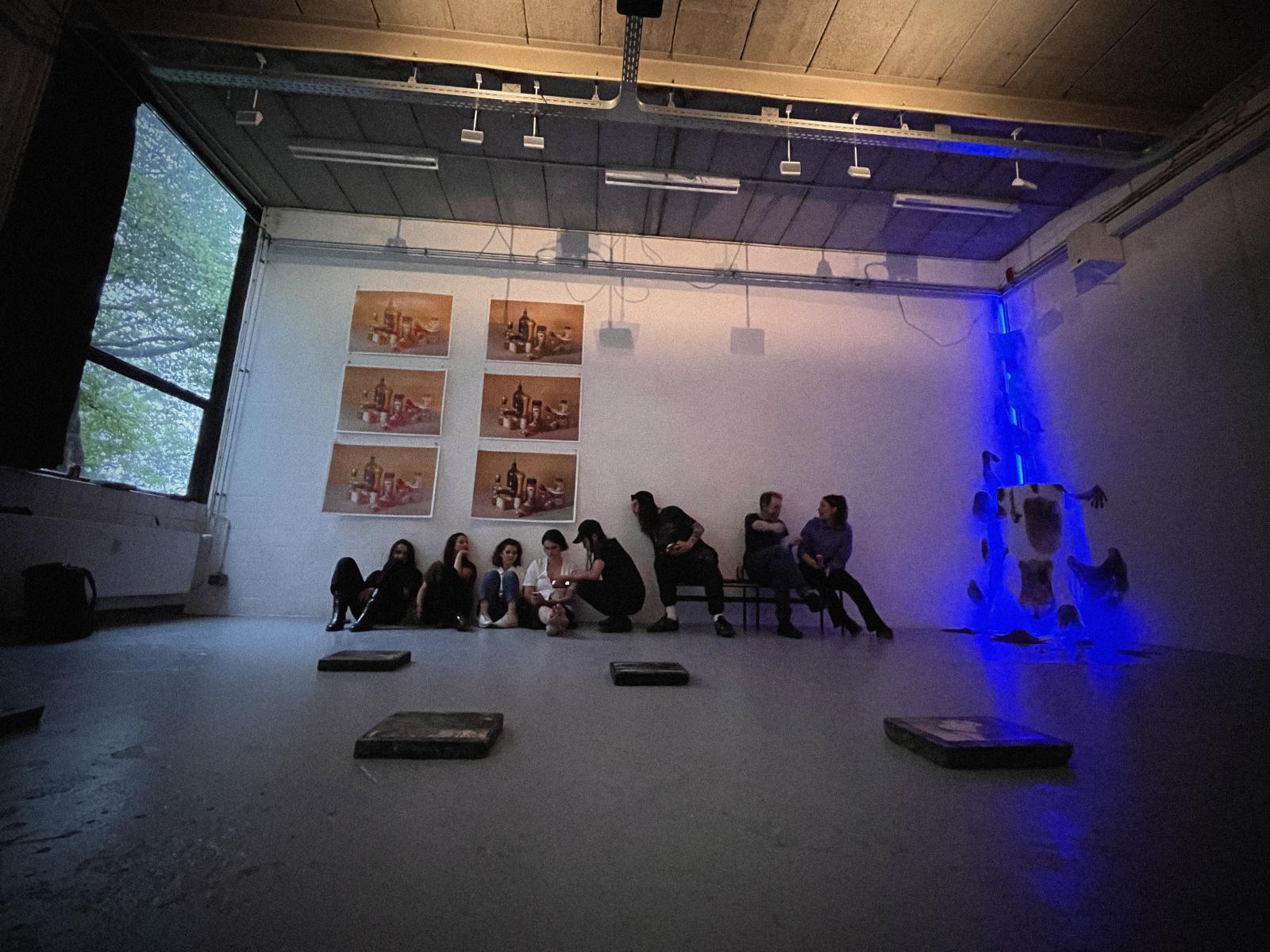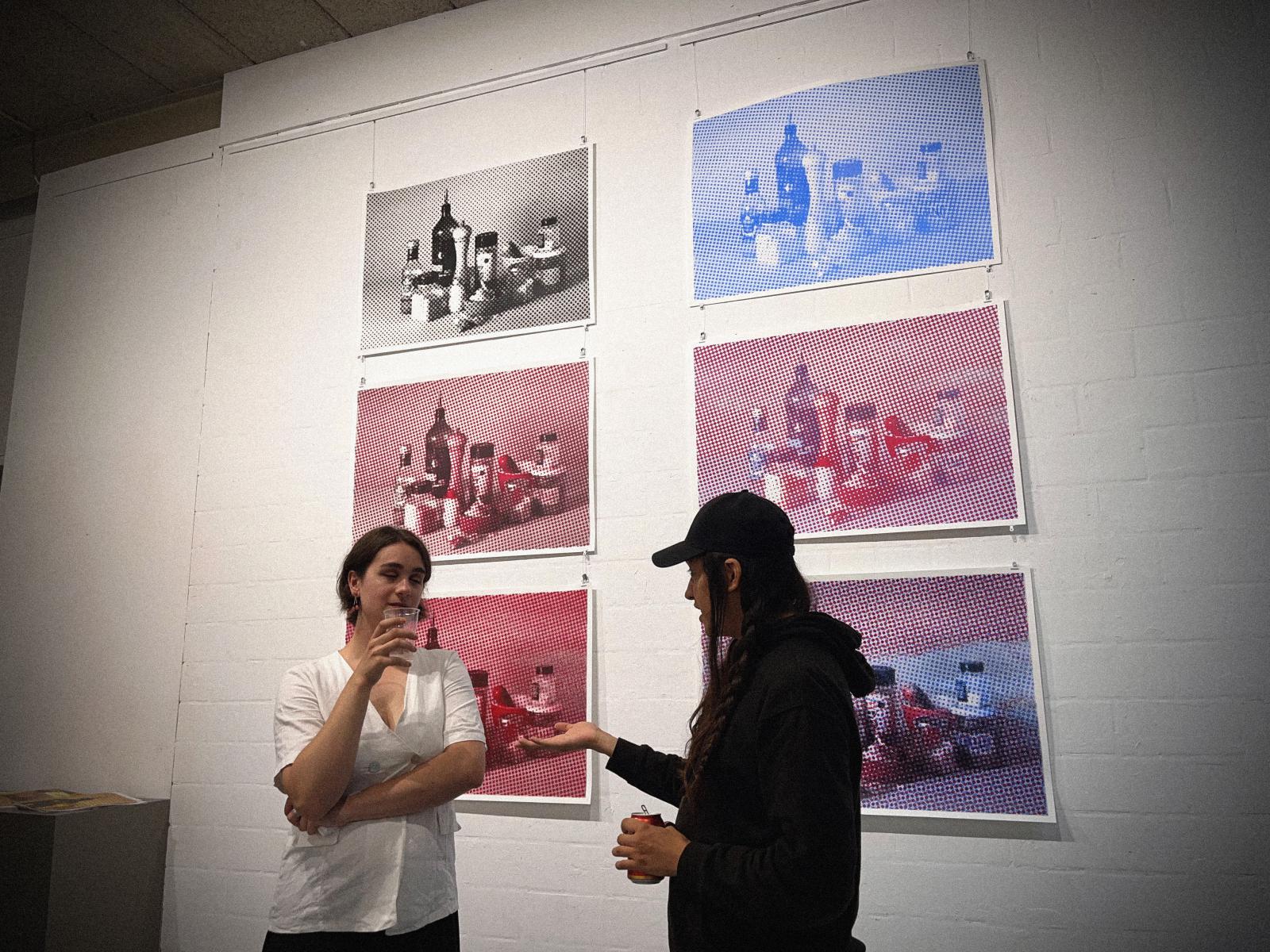 Presentation of this month Artists in Residence from Aga_LAB, Studio & lab for experimental print making.
Judith Collell:
Born in Granollers, Barcelona. I studied Fine Arts at the University of Barcelona where I specialised in engraving. With printmaking techniques and exploring more media, I seek to capture in the chromatism and the line the contemporary discomforts that are reflected in the moment in which we live. How the human being responds to contemporary pressures; through art I seek to create spaces for reflection and debate to encourage ideas for change.
Mercredi Matin:
Develops various relief printing jobs for text and images using a movable type press. Technology that was used at the beginning of the century for the printing of newspapers and books. Today, this work is done by digital technology. Returning to this way of printing generates a discussion about the means of production to which we are accustomed today.
Catharina Vergeer:
Is a visual artist / filmmaker based in Amsterdam. Initially she completed a degree at the department of Image and Language at the Gerrit Rietveld Academy, Amsterdam. Currently she is pursuing her master's degree at the Netherlands Film Academy. Her ongoing practice draws from the relations that coalesce between the societal fabrics of gestures and their meanings. These culminated in a study that magnifies language barriers and underlines the stratification of language. She uses a broad conception of language that is not limited to writing or speech – meaning is also suggested by movements, images, objects, sounds and even their absence.